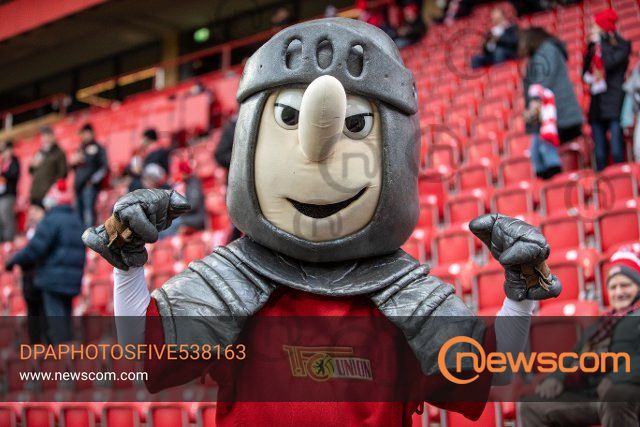 Location:
Berlin, Berlin, Germany
Post Date:
Jan 15, 2022 9:41 AM
TAG ID:
dpaphotosfive538163 (RM)
Credit:
Andreas Gora/dpa/picture-alliance/Newscom
Format:
5472 x 3648 Color JPEG
Photographer:
Andreas Gora
Keywords:
Bundesliga
Release Status:
No Model Release, No Property Release
Caption:
15 January 2022, Berlin: Soccer: Bundesliga, 1. FC Union Berlin - TSG 1899 Hoffenheim, Matchday 19, An der Alten Försterei. Union's mascot Ritter Keule welcomes the fans to the stadium. Photo: Andreas Gora/dpa - IMPORTANT NOTE: In accordance with the requirements of the DFL Deutsche Fußball Liga and the DFB Deutscher Fußball-Bund, it is prohibited to use or have used photographs taken in the stadium and/or of the match in the form of sequence pictures and/or video-like photo series.